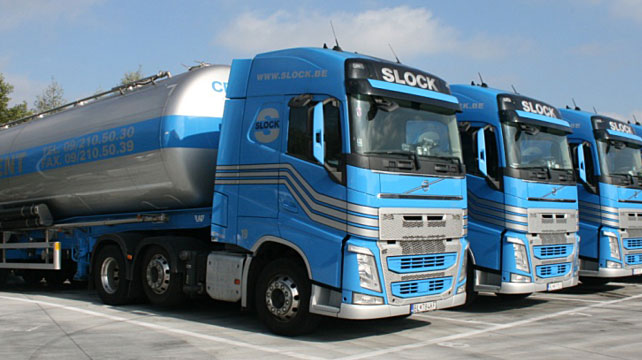 Our fleet
Our company meets the strict EU criteria Euro 6 standards.
We specialize in bulk and granular material transport using silo cisterns. With our rich experience of this type of transportation, we are aware of all the specific requirements and possible pitfalls that come with the transportation of these materials. State-of-the-art technology, materials of the highest quality and flexibility in the means of transportation are essential components of our business. We are also constantly upgrading and investing in our fleet to ensure we can provide the most advanced and up to date transportation solutions.
Our current structure of semi-trailers units is as follows:
Tilting silo cisterns with capacity of 58 m3 up to 63 m3
Curtained and dry freight trailers
Using silo cisterns to transport bulk and granular cargo is far more effective in comparison to other types of transport.